The Stand Up Pouch – Our Most Popular Configuration
Product Detail
Product Tags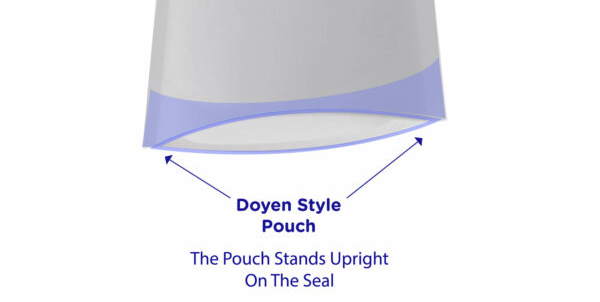 The Doyen is one of the most common side gusseted bags. The U-shaped seal at the bottom of the front and back panel reinforces a large area of the pouch by sealing  both the front panel and back panel to the gusseted bottom.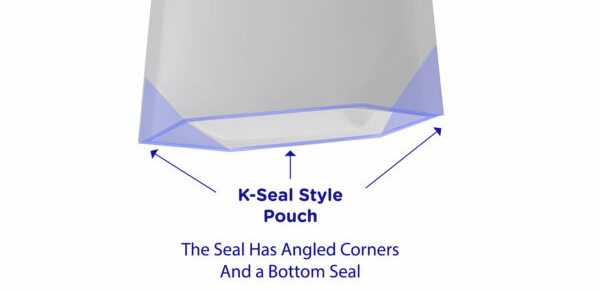 The K-Seal is the intermediate style. This is characterized by a K shape at the corners, and a flat bottom seal across the bottom edges. This style is similar to the Doyen in that the bottom gusset supports the weight of the product.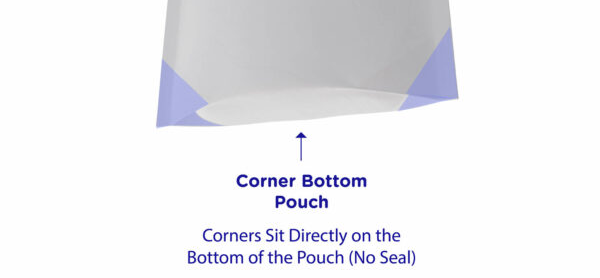 Also known as Plow Bottom, this style allows the content to sit directly on the bottom part of the pouch. In these bags, the weight of the product provides rigidity and stability, which adds volume to the bag.
FAQs
Standing pouch bags are one of the best packaging solutions if you want to add a professional look to your brand or business. Ideal for food and snack packaging, the high resistance barriers can help keep your products fresh for longer.
This type of flexible packaging leave you open for many options. Since it's gusseted, these bags can handle heavier items and makes them easy to transport. We can print it in a roll stock. Simply select the laminate, add a hang hole, a tear notch or add a window to show off your products. Make it resealable with a zipper. Zip your pouch from the side, bottom or anywhere you want. Choose between gloss and opaque. Customize your packaging as you see fit.
Stand up pouch packaging can used on both types of printing:
Digital printing for high detailed images or if you want to choose any color you want.
Plate printing which follows CMYK color. This has a higher setup cost but the lowest cost per unit, making it a great choice for wholesale.
We specialize in personalized bulk orders, so there's no job that's too complex or big for us. We do have a minimum order quantity, so please contact us for a free quote.
Q: What size stand up pouch is best for packaging my product?
One of the best ways to determine the correct sizing for your pouch is to purchase competitors products and test it out in their bag.
Q: Can Stand Up Pouches hold liquids?
Yes, but you'll need to ensure your pouch is made of the appropriate material for the type of liquid you are adding.
Q: Can I print the bottom of a stand up pouch?
Yes, you can print all sides of a stand up pouch.
Q: What is the difference between a stand up pouch and a box bottom pouch?
Stand up pouches have a gusseted bottom which expands when product is added to the pouch. A box bottom pouch consists of 4 sides and a separate bottom, it is in essence a flexible box.
---
---
Write your message here and send it to us