MINFLY PACKAGING focuses on providing our customers with customized packaging solutions. Our main customers are packaging traders and end users all over the world. In recent years, we have added many independent sites and Amazon sellers to help them grow quickly and create their own brand value.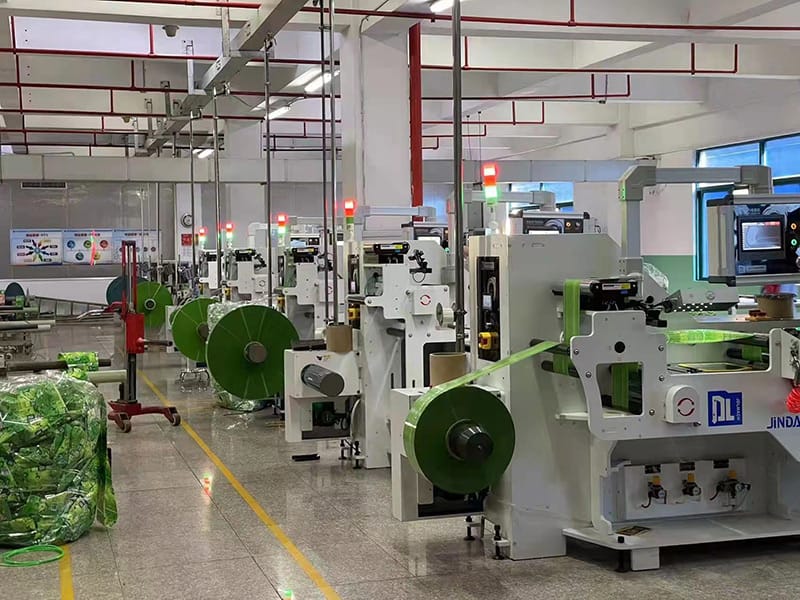 MINFLY PACKAGING provides excellent packaging solutions and customer service as its mission. In order to meet the needs of small and medium-sized customers in small batch packaging, MINFLY PACKAGING began to introduce HP INDIGO 4500 printers in 2011 to produce labels and flexible packaging, and use digital technology to serve customers, solve the problems of customers with small batches, multiple SKUs, high fees, and fast delivery.
MOQ≥100, delivery within 5-10 days, provide competitive price.
MINFLY PACKAGING now has HP 6900 and HP INDIGO 20000, 25K and other HP most advanced digital printing presses in China to meet the needs of customers for small and medium batch orders.
In 2010, Established MINFLY PACKAGING in Hong Kong
In 2011, Established MINFLY PACKAGING in Dongguan, Guangdong, purchased the first HP INDIGO 4500 to produce self-adhesive labels and shrink labels
In 2012, Purchased a 10-color gravure printing machine to produce flexible packaging and shrink labels
In 2014, purchased an 8-color full web offset press to produce shrink labels and in-mold labels
In 2016, Established MINFLY LABEL in Guangzhou, Guangdong, and 12-color Heidelberg Gallus flexo printing machine was purchased to produce labels with special processes such as cold foil, silk screen, and partial UV.
In 2017, a MINFLY DIGITAL PRINTING factory was established in Heshan, Guangdong, and HP INDIGO 20000 was purchased to produce flexible packaging and shrink labels.
In 2018, purchased four HP INDIGO 6900 sets, focusing on the production of small batch labels and variable data, anti-counterfeiting labels.
From 2019 to 2021, an INDIGO 20,000 printing machine has been added every year, becoming the largest digital printing production factory in China.
In the future, MINFLY PACKAGING will adhere to the development strategy of helping customers grow, continuously strengthen technological innovation and management innovation, and strive to become a leader in solutions in the fields of flexible packaging and shrink labels.
Minfly is really a good supplier to work with, when I receive my SHRINK SLEEVELABEL,I can't control to say "Perfect", l will go back for orders again, good products and good service!
——Gary Lee
Wonderful service and wonderful product. We will be placing additional orders.
——James Duffy
The labels we received with highest quality.At every step of the way we were kept informed.l would definitely use and recommend this supplier again.
——Gary